Announcements & News
Check Out These Communitas Upcoming Winter/Spring Programs!
Sensory Saturdays: Spring Session
Check out this Saturday morning respite program for kids ages 8-13!
*Reminder that participants must have completed DDS eligibility and live in the Metro North Area (towns include: Everett, Malden, Medford, Wakefield, Melrose, North Reading, Reading, Stoneham, & Saugus.)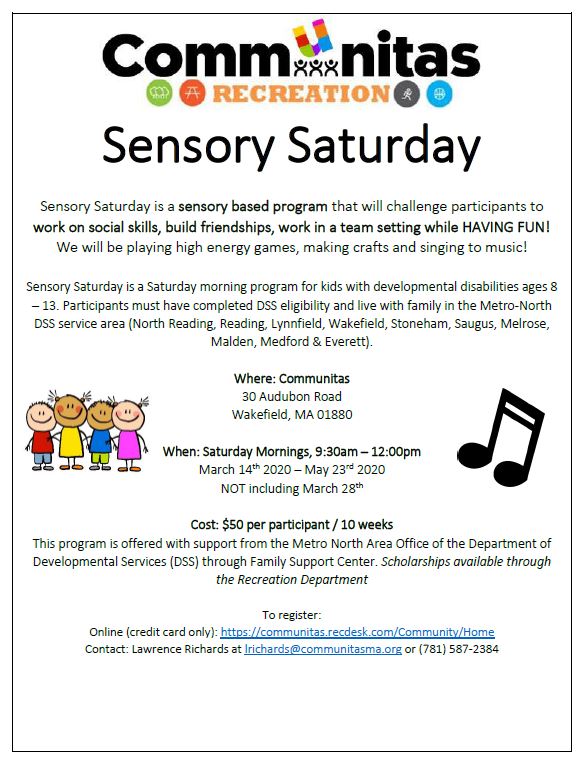 High School Club: Winter Spring Activities:
Click here
to register for any/all High School Club Socials!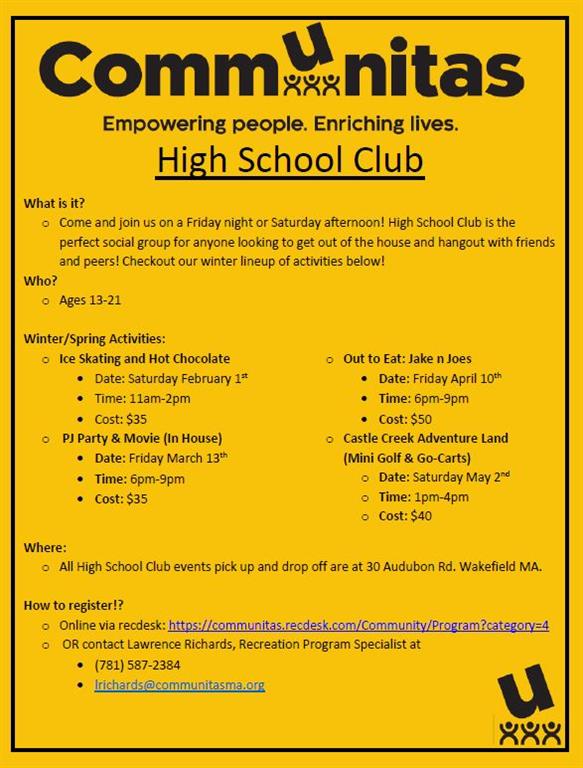 Communitas Recreation Winter/Spring Fitness Programs:
To join the winter session please contact the Taylor Murphy, Assistant Director of Recreation at tmurphy@communitasma.org or (781) 587-2382. To register for spring session Family Fitness
click here!
To join the winter session please contact the Jess Viens, Director of Recreation at jviens@communitasma.org or (781) 587-2380. To register for Fitness Friday
click here!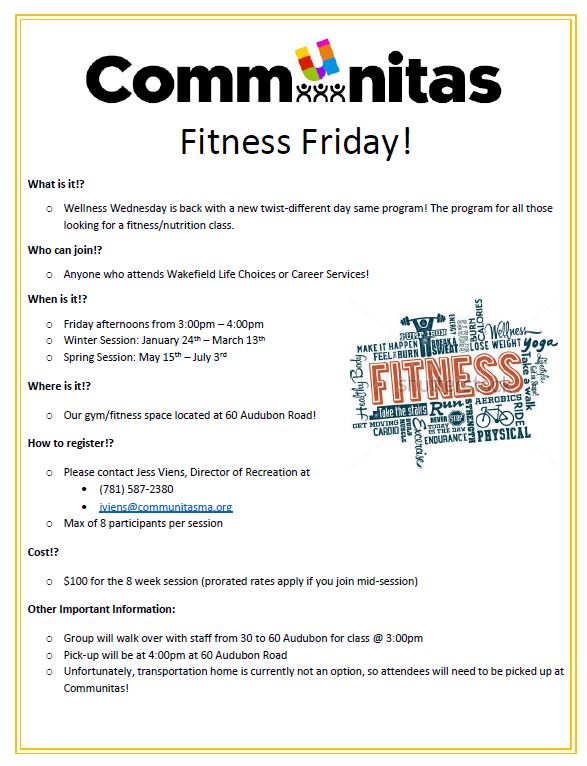 Join the Communitas Polar Plunge Team!
Communitas Recreation is taking the plunge on March 28th to help support our Special Olympics program!
To join our team or donate today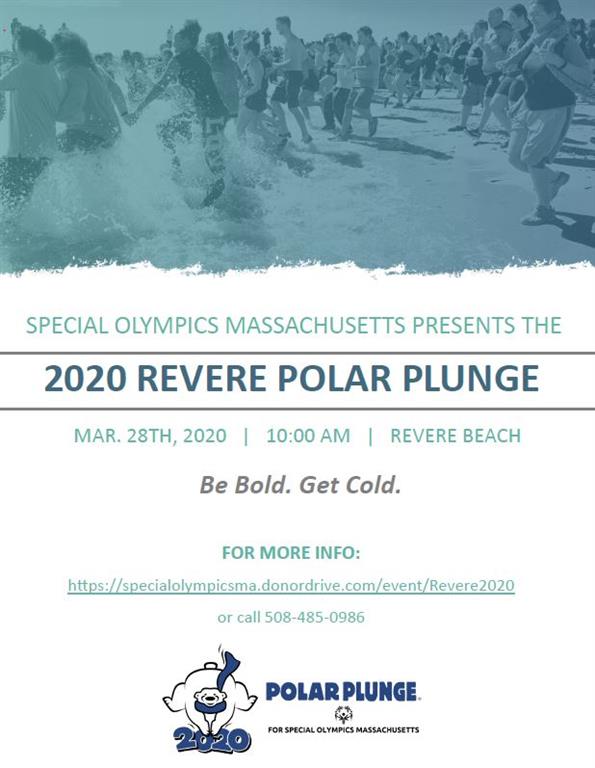 Calling Siblings!
Boston University and Communitas have partnered for a pilot study focused on supporting siblings of people on the autism spectrum.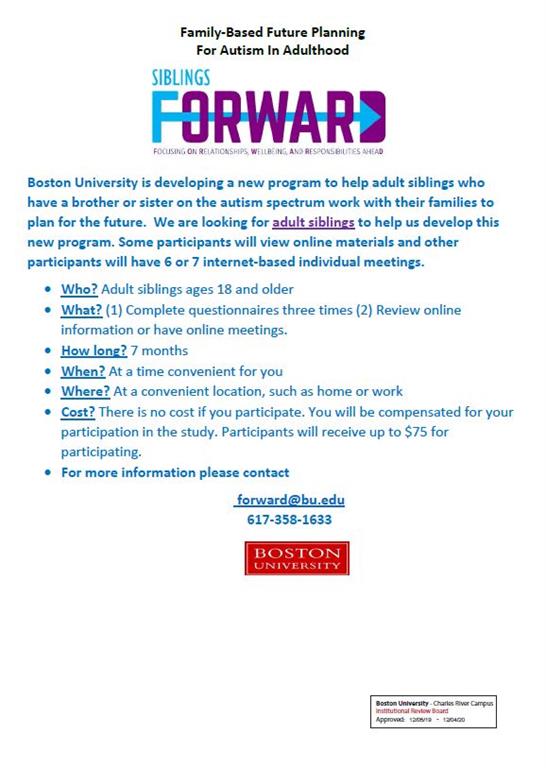 Community Happenings!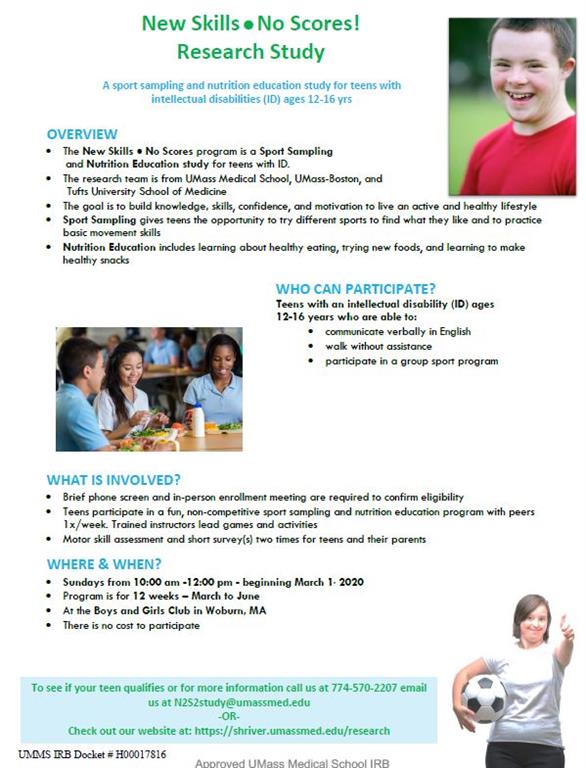 Welcome to our Online Registration!
If you are a first time user you will need to create your own account by clicking on the register button. After you are signed up you will be able to go and select what program you want to participate in. Please feel free to contact us for technical support or any other question you have about the onine registration. *** IF YOU HAVE FORGOTTEN YOUR USERNAME AND PASSWORD, PLEASE DO NOT CREATE A NEW ACCOUNT! CALL US AND WE WILL RETRIEVE THE INFORMATION! This keeps all payment histories together.
If you prefer to pay by check, please print out the Registration Form and mail to Communitas Recreation, 30 Audubon Road Wakefield, MA 01880! Feel free to stop by and register in person as well, we love to see you!
***PLEASE make sure that you use the CHECK OUT button when you are done selecting the programs you wish to register for. Your registration will not be completed unless you finish the process.***
Emergency Fact Sheets
Emergency Fact Sheets are an important part of our programs, as they give us not only important emergency contact information, but also help us get to know you a bit before you attend a program. This form is filled out annually and is good for any number of programs that you may participate in. Please check with the Recreation Department to see if your form is up to date!
Sponsors
Special thanks to the cities, towns and foundations that support our Recreation programs!
Malden
Medford
Melrose
Reading
Stoneham
Wakefield
Adelaide Breed Bayrd Foundation
DanversBank Charitable Foundation